High Quality Black Carbon Filament Antistatic Polyester Mesh Belt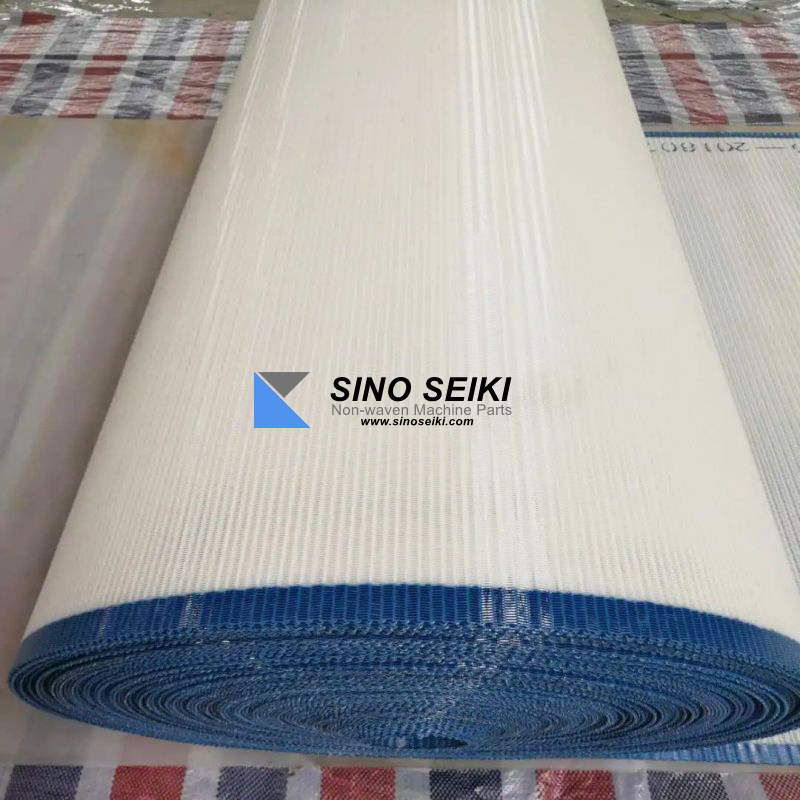 Our main products are: polyester molding mesh, polyester dry mesh, polyester spiral filter belt, pressure filter, sludge dehydration fabric, washing pulp nfabrics, weaving belt, polyethylene belt, decorative belt, puffed food conveyor belt and anti- Electrostatic conveyor belt and more than 10 kinds, hundreds of specifications.
This product is specially designed for non-woven machinery as consumables. It is used for making forming fabric, paper, napkin, baby wipes and sanitary napkins, etc.
TYK4106B is high quality antisatic belt, monofialment we adopt is full carbon, and during production we proceed two times hot-setting, so its quality can be assured. it very suitable to produce SMS SSS SMMS SSMMS high quality nonwoven fabric.